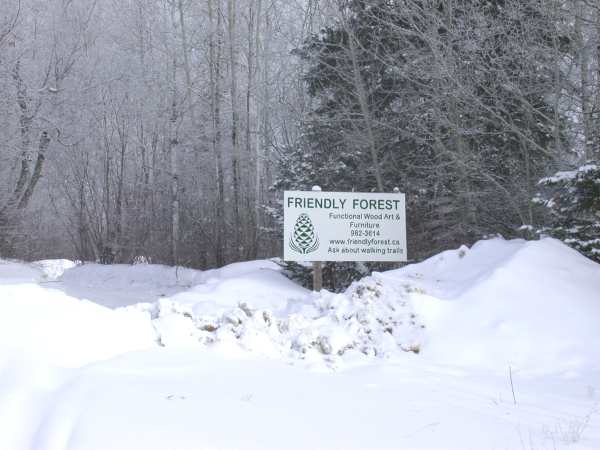 Friendly Forest receives many visitors, especially in the summer months. In the sixth century, St. Benedict of Nursia, in his Holy Rule for monks writes: "Let all guests who arrive be received as Christ, because he will say: 'I was a stranger and you took me in.' And let due honour be shown to all, especially to those 'of the household of the faith' and to wayfarers."
As a former "son of St. Benedict", I try, in my own way, to observe this directive. If you are a friend, a friend of this forest area, just wish to enjoy the hiking trails, shop for a gift from Friendly Forest Products, or just wish to see this piece of forest, contact me at : Gerald Regnitter, Box 501, Christopher Lake, SK. S0J 0N0 or email me by typing this address into your address line:

I am not making this a direct, clickable link to avoid a lot of spam junk mail from reaching my mailbox. Thank you for accepting this inconvenience.
By phone: (306) 982-3614